Call 407-396-7508 or 866-966-7508 to order your tickets
Orlando Attraction Tickets for Disney, Universal, Dinner Shows, More

Orlando Florida - The happiest place on earth! Vacationing in Central Florida is every child's dream. Whether you're visiting Mickey Mouse at the Magic Kindgom in Walt Disney World or touring Nickelodeon Studios at Universal Studios Florida, Orlando is THE vacation spot. And we have your discount Disney Tickets here. We can help you with Cheap Disney Tickets, cheap Universal Studios tickets, discount Sea World ticket and cheap Busch Gardens tickets. Click the links below to see an overview of each Orlando theme park and to see the tremendous savings on discount tickets that are available to you when you come to Orlando. We've sold discount tickets for over 20 years and all of our tickets are guaranteed NEW. We buy direct from the theme parks and do not sell used Disney tickets. We ship tickets worldwide or you can conveniently pickup at our storefront for free, just minutes from Disney. No tricks or gimmicks, just discounts tickets. Enjoy your vacation.
Order Discount Tickets Online or by phone: 1-800-544-7646
---
Walt Disney World Resort Featuring:

Walt Disney World Magic Kingdom
Epcot Center
Disney Hollywood Studios
Walt Disney Animal Kingdom
Blizzard Beach Water Park
Typhoon Lagoon Water Park
Cirque Du Soleil La Nouba
Disney Quest Indoor Virtual Theme Park
Disney's Wide World of Sports Complex
Magic Kingdom - Ideal for EVERYONE - The ORIGINAL and the best! The Magic Kingdom is the home to Mickey Mouse, Space Mountain and the Haunted Mansion. Don't forget to visit It's A Small World when you are in Fantasyland. This park is the one park you CAN'T afford to skip.

Epcot - Ideal for Adults / Curious Children - Walt Disney's Experimental Prototype Community of Tomorrow. Educational and Fun, Epcot is full of surprises. Where else can you visit 11 world cultures (World Showcase) and experience the thrill of space flight (Mission Space) in the same day?

Disney MGM Studios - Ideal for PreSchool Kids / Teenagers - Take center stage and be the star of your adventure with a day at MGM Studios. Rock and roll with Aerosmith or get a behind the scenes glimpse of what it's really like to film a Hollywood movie. Stage shows everywhere - & don't miss Disney Playhouse Live!
Animal Kingdom - Ideal if you have an extra day - Walt Disney World's NEWEST theme park, Animal Kingdom is chock full of fun, adventure and wondrous sights. Join the fun as you realize the circle of life can be exciting and thrilling. Nature's majesty is everywhere and you'll not be disappointed.
---
Universal Orlando Resort Featuring:

Universal Studios Orlando Florida
Islands of Adventure Thrilling Theme Park
Universal CityWalk
Universal Studios Orlando - Ideal for Adults & Little Kids - Whether you're visiting Tommy and Chucky at Nickelodeon Studios or battling an army of invading aliens, Universal Studios is a BLAST! Barney the Dinosaur and Terminator make this a MUST SEE park. Don't miss the fury of a full blown tornado in TWISTER.

Universal Islands of Adventure - Ideal for Teenagers and Thrill Seekers - HANDS DOWN, the BEST park in town. Amazing Spiderman has been voted best thrill ride ANYWHERE. Roller coasters, water rides, thrilling shows, Dr. Seuss. Almost too much park to even see in a full day. Hidden Gem - Poseidon's Fury.
---
SeaWorld Orlando Resort Area Featuring:

SeaWorld Orlando Adventure Park
Aquatica Water Park
Discovery Cove
SeaWorld Orlando - Ideal for Adults & Naturally Curious Kids - There's no place in the world like Sea World Orlando. Touch and feed a dolphin or stingray, ride Orlando's only floorless roller coaster or just try to stay dry when Shamu comes a splashing! At SeaWorld Orlando, it doesn't get any closer than this!

---
Busch Gardens Resort Area Featuring:

Busch Gardens Tampa Florida
Busch Gardens Tampa - Ideal for Thrill Seekers and Animal Lovers - .Busch Gardens is the ultimate family adventure. Thrilling rides and rollercoasters, one of the country's premier zoos with more than 2,700 animals, live shows and more. Busch Gardens provides unrivaled "real" excitement for guests of every age.


---
| | |
| --- | --- |
| | Wet N Wild Water Park Orlando Florida |
Wet 'n Wild - Ideal for everyone - Voted by Amusement Business magazine as America's number one water park, it features a full-day of fun for the entire family. Wet 'n Wild's world-class signature thrill rides and quality service offer something for fun-lovers of all ages.
---
Walt Disney World Water Parks Featuring:

Blizzard Beach
Typhoon Lagoon
Blizzard Beach - Ideal for Everyone - It was a meteorological phenomenon of the strangest order. One balmy day, a freak winter storm developed over the western end of Walt Disney World Resort and covered the area with a thick blanket of powdery white snow. Come see Florida's First and Only SKI resort!.

Typhoon Lagoon - Ideal for Everyone - Before Blizzard Beach opened, Typhoon Lagoon was the largest water park on property. It is still immensely popular, with its twisting tides, roaring rapids, wonderful waterways and relaxing rivers. Typhoon Lagoon also features a special area where guests can snorkel among live sharks and other tropical fish.

---
Orlando Area Dinner Shows Featuring:

Medieval Times
Arabian Nights
Pirates Dinner Adventure
Sleuth's Mystery Dinner Show
Polynesian Luau
Medieval Times - Ideal for Families with young children - Journey back in time to the age of chivalry and knighthood. At Medieval Times, you'll step back to an exciting evening of quality, family entertainment based upon the glory of the Middle Ages. Authentic jousting and sword fighting - cheer on your knight in a fight to the finish.

Arabian Nights - Ideal for Families with young girls - Voted #1 dinner show in Orlando, Arabian Nights is a festival for the senses. With an Ali-Baba theme, this love story combines action and romance with a bountiful feast. GREAT VALUE! BONUS - we have FREE drink coupons for the Arabian Nights Dinner pre-show!

Pirate's Dinner Adventure - Ideal for Families with young boys - Pirate's Dinner Adventure is a dinner show attraction that puts you and your family right in the middle of all of the swashbuckling action. Interactive and fun, this is a very good dinner show and a great value.

Polynesian Luau - Ideal for Families of all ages - From the moment the Kahuna welcomes you, the excitement is non-stop in this festive, fiery show that celebrates man's co-existence with the earth and sea. Sea World Polynesian luau is a tropical treat. The sights and sounds of this dinner show are unmatched.

Sleuth's Mystery Dinner - Ideal for Adults needing a fun dinner - Bring your investigative skills, your appetite, and be prepared to laugh your way through the evening at Sleuths Mystery Dinner Show. You'll be kept on the edge of your seat as you enjoy a delicious dinner and dessert with unlimited beer, wine and soft drinks.

---
Other Orlando Area Attractions Featuring:

Gatorland
Cirque Du Soleil La Nouba
Boggy Creek Airboat Rides
Kennedy Space Center
Disney Quest Interactive Virtual Theme Park
---
Gatorland
Ideal for a slow paced half day - Gatorland® is Orlando's best half day attraction, and it is also the Alligator Capital of the World! Come watch and learn all about alligators in one of the most unique attractions in the world. A new Gator Jumparoo showcases younger, faster reptiles lunging for lunch in the famous, action-packed Florida Wildlife Show.

Cirque Du Soleil La Nouba
Ideal for a classy evening - Cirque Du Soleil® (Pronounced - Sirk Du So-Lay) is truly an entertainment experience like no other. La Nouba originates from the French expression "faire la nouba" which means "to party, to live it up!" Created in 1984 by one time street performer and visionary Guy Laliberte, Cirque has gained unparalleled acclaim with astonishing, high energy shows performed at theaters and on tour around the world.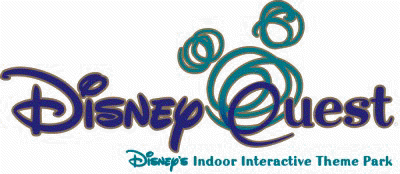 Disney Quest
Ideal for young kids and teenagers - Ideal for a rainy day or a half day - Experience the first-ever indoor interactive Theme Park. DisneyQuest is a wildly imaginative wonderland featuring the highest of high-tech fun for kids and grown-ups. Shoot the rapids in a virtual prehistoric world. Hop into a simulator and ride a roller coaster that you design.
Kennedy Space Center
Ideal for a full day AWAY from Orlando - Blast-off! Kennedy Space Center Tickets give you access to the Visitor Complex and provide an exhilarating and educational experience of the American space program. Whether touring the Rocket Garden, or boarding a full-scale replica of the Space Shuttle Explorer, visitors are guaranteed to gain an insight into the incredible feats accomplished by the space program and the awe-inspiring NASA story.
Boggy Creek Airboat Rides
Ideal for a couple hours to see nature - Imagine gliding through the wetlands viewing Florida's Native wildlife. Starting with a leisurely idle down our natural canal, looking for exotic birds, turtles and the Florida alligator. Imagine flying like the wind into the swamps experiencing the awesome feel of the airboat ride traveling in speeds up to 45 miles per hour.